3 Amazing Gift Sets from L'Occitane
Are you looking to give a gift that pampers the special person in your life? These gift sets from L'Occitane are the perfect gift idea for that special person on your Christmas list. The special person on your list will enjoy these amazing gifts sets.
Each product is made with quality ingredients. No matter which one of these gift sets will give you the chance to try some of L'Occitane's amazing product line. Whether you choose from their skincare line, bath and body, hand care, fragrances, and even the perfect gift for the man in your life.
Disclosure: This post contains affiliate links.
Give the gift of soft skin with luxurious gift sets from L'Occitane. Here are a few of our favorite picks for both women and men at up to 30% off.
Nourishing Shea Butter Collection 
This comforting shea butter set keeps skin soft and supple from head to toe. Made from sustainably-sourced shea butter from Burkina Faso, this is a perfect introductory gift set for the friend new to the brand.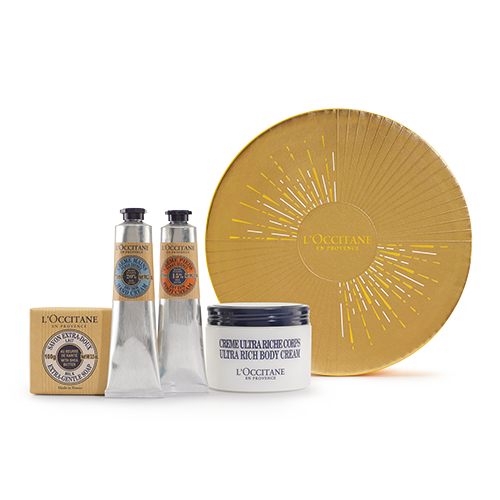 Even the driest of hands don't stand a chance with this rich hand cream set. Featuring six 1 oz. samples of L'Occitane's most popular blends, this gift would be appreciated by the person who always has a hand cream within reach.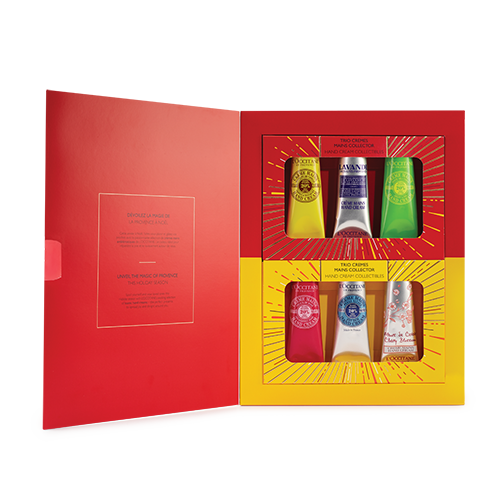 Zesty L'Homme Cologne Cedrat Collection 
For the special man in your life, this signature collection is sure to please. It comes complete with an eau de toilette, shower gel, after-shave cream, and bar of soap that delivers the invigorating fragrance of citrus and woody spices.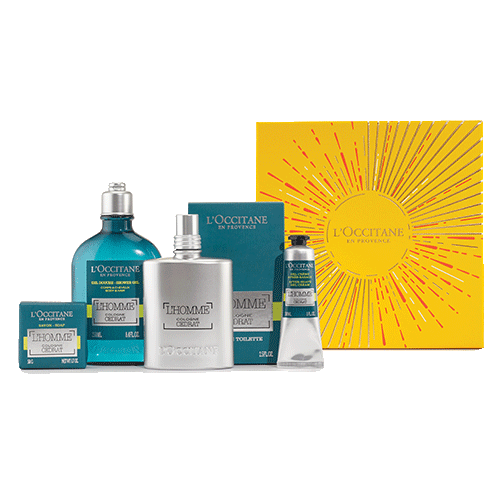 During the holidays, we often neglect to pamper ourselves. These gift sets are the perfect gift to give your loved one. We love getting gifts sets because it is a great way to find new products. Check out these 3 amazing gift sets from L'Occitane!
Do you love getting gift sets for Christmas?