Top 5 Household Essentials for Cold and Flu Season
Fall is my favorite time of the year but that also means spending more time indoors now that it gets dark by 6pm. As the days get shorter and it gets darker sooner, simplify your life by stocking up on the essentials to keep your household running. Plus, running errands after dark is never my idea of fun and I love to keep the pantry stocked this time of year. You never know when guests will stop over to visit or those pesky fall illnesses hit your household.
Disclosure: This post contains affiliate links.
Speaking of illnesses, it makes me wish that I had already stocked my pantry. This afternoon, we had to take the little one to the doctor because he was running a fever again. The little one was diagnosed with a double ear infection and possible strep throat again.
Since I can't wrap him in a bubble to keep him or the rest of my family well, I just have to be prepared to handle anything thrown our way. Here are a few of our favorite bulk household items we couldn't live without this fall especially with cold and flu season just around the corner.
With flu season around the corner, prepare your whole family for the sniffles with this 12-count tissue pack from Boxed. We love Boxed for the brand names it carries, big sizes, and even bigger savings on most items compared to retail prices. Plus, enjoy free delivery on your first order and all additional orders $49+!
Gain Laundry Detergent, Original, 96 Loads
With free shipping over $35 and free returns, Jet.com is a must for household essentials like this Gain laundry detergent. Stock up on other supplies for laundry, cleaning, food storage, and more.
Marcal 100% Premium Recycled White Perforated Towels 
Gone are the days where you have to lug paper towels out of your trunk. Stock up and save on these and many other household stock items from Overstock.com.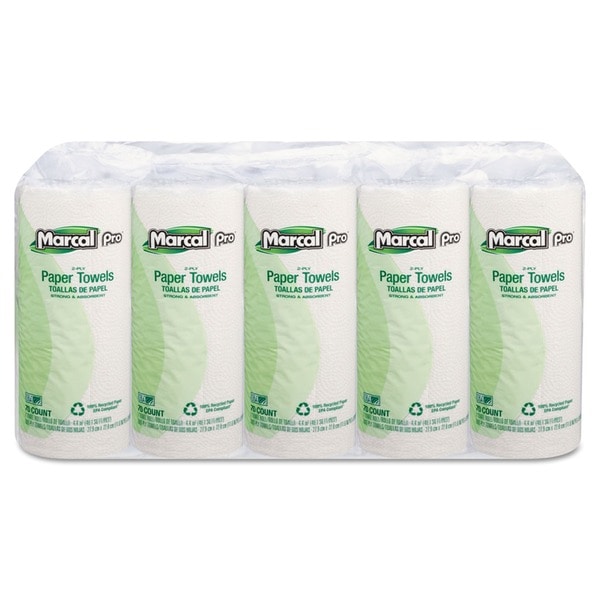 ArtNaturals Natural Hand Sanitizer Gel
Keep germs at bay with these ArtNaturals Natural hand sanitizer gel. This natural formula kills 99% of bacteria, viruses, and fungus when applied to hands frequently. This set comes with 4 scents including: unscented, coconut, lavender, and tea tree oil. Stock up now before cold and flu season hits your home. Free shipping with Amazon prime membership. Save even more money with subscribe and save on ArtNaturals Natural hand sanitizer gel.
Seventh Generation Disinfecting Multi-Surface Wipes
Cleaning up messes in the middle of the night is not my idea of fun. Over the years, as a mom, I have learned to keep multi-surface wipes stocked up. Seventh Generation disinfecting multi-surface wipes kills 99.99% of household germs botanically: Influenza A viruses including H1N1, Rhinovirus (type 37, the Common Cold virus), Staphylococcus aureus, Salmonella enterica, Escherichia coli and Pseudomonas aeruginosa on hard, nonporous surfaces. Free shipping with Amazon Prime member. 
With the days getting shorter, temperatures dropping outside, and it getting dark shortly after you get home from work, people tend to spend more time indoors. This week made me wish that I had already stocked up on these top 5 household essentials for cold and flu season. It never fails one of us brings home a cold or even the flu.
Have you stocked up on these top 5 household essentials for cold and flu season?